By Tiffany Brown, WOW Events
Corporate events are valuable investments in your company. A great corporate event is no easy task, but a company's culture and brand are important to employees and clients. One of the biggest challenges when hosting a corporate event is knowing where to start and what is important when planning. Consider these focus areas to make sure your event makes a lasting impression of your business, setting you apart from the rest.
Plan in Advance and Be Flexible
A successful corporate event requires patience. One thing that will work against you when planning is the calendar! Things like venue surveying and negotiations can be lengthy, which is why flexibility and time is important.
Venue selection should be one of the first steps in the planning process. Leave enough time to survey multiple locations. One thing to remember, the ideal date of your event has to align with the calendars of your vendors. On top of that, invitations, designs, and décor will all take time to acquire.
Create A Budget
Money is a key factor when planning your event. Some things you may have to account for are catering, photographers, staffing, accommodations, and permits. These are all expenses that add up fast.
It is important to create a budget and stick to it. Deciding what your necessities are should be your first step. After that you can find things to splurge on. Don't use up all your money though! You should allocate some money towards a contingency plan in case you need to make a last minute change.
Engage your Attendees
Getting people to your corporate event is important but only half the battle. You also need to engage them when they're there. No matter the type of corporate event, you'll want to create something that is memorable.
Contests are great ways to reward your attendees and engage them. The possibility of winning is something everyone enjoys.
Get the Help You Need
Expecting someone to plan a corporate event on their own is unrealistic. This is where event planners can help. Event planners often have industry connections that will alleviate the stresses that come with planning a corporate event.
Event planners will arrange entertainment, design custom themes, handle all décor and leave with you no worries.
–by Tiffany Brown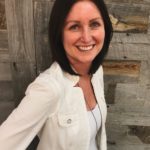 Tiffany Brown started WOW! Events in 2003 with a goal to produce spectacular events for clients of all sizes and budgets. She pulled together a highly experienced team of event producers who are the best in the business. Together, the WOW! team has over 50 years of experience producing events that WOW! their clients and their guests. WOW! Events provides a customized service for each client to help in any area of event planning, doing as little or as much as needed from each client.
You can reach Tiffany at [email protected].